Book Alyce to Speak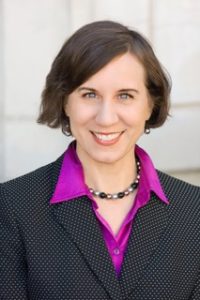 Alyce Hoge, a nationally-recognized speaker and instructor, is available to present at your event, to your industry group, or for employee skill development workshops. Topics range from general business skills, etiquette, and career planning for land professionals, to issues that affect the oil and gas industry, to practical training in land management and division order skills. Bring Alyce in for a brush-up on lease fundamentals, or to increase the interpersonal abilities of your landmen, or as an inspiring speaker for a diverse group of energy sector professionals.
Alyce's practical and engaging style motivates attendees to put their new skills into practice. All topics are customized to your group, and can be presented as keynotes, seminars, or immersive workshops.
Topics include:
Oil & Gas Land Management 101
Oil & Gas Contracts
Petroleum Land Management: Running Title
Keynote: Professionalism in the Workplace
An attorney, Certified Division Order Analyst, and Certified Professional Lease and Title Analyst, Alyce is an oil and gas industry veteran whose humorous training approach marries best practice theory with practical application to turn land professionals into land experts.
Please contact us to book Alyce for your next event!